About E2PH
E2PH is a multidisciplinary firm specializing in environmental engineering and public health consulting. Our firm is registered with the Texas Board of Professional Engineers, thus providing our clients with a proven track record of performance at the highest level of competence, ethics and quality assurance.
Our unique combination of environmental and public health expertise allow us to provide practical, comprehensive and cost-effective solutions to our clients, tailored to their specific requirements, including time, regulatory and/or other type of constraints.
Field Specialists
Our consultants are field specialists and hold post-graduate degrees in their areas of expertise. With more than 30 years of combined experience working as independent consultants and researchers we have established a record for successfully managing and completing environmental and public health projects, ranging from environmental assessments to community-based research and intervention projects.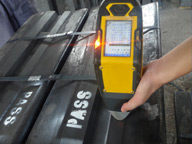 Services
Environmental Engineering
Phase I ESA/Due Diligence
Phase II ESA/Contamination Assessment
Phase III ESA/Site Remediation
Environmental Impact Statement/NEPA
Geographic Information Systems (GIS)
Public Health
Community Participatory Research
Environmental Health Research
Environmental Education Curriculum
Environmental Health Materials